Archive
Posts Tagged 'LHC'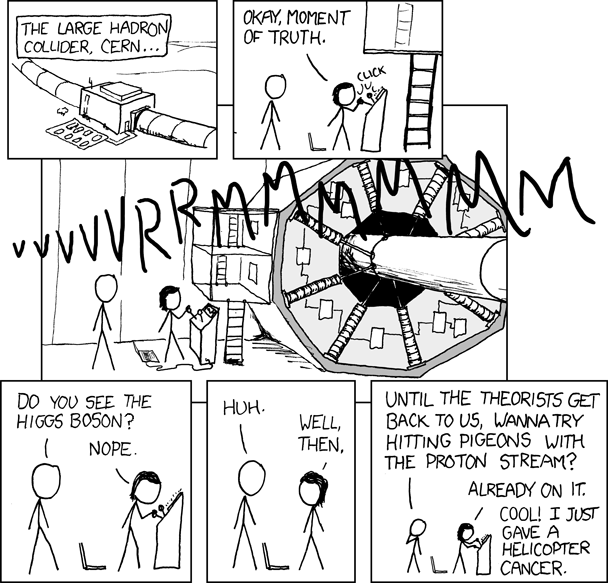 Weird News Wednesday one day late.
Via CNet:
Mr Cole was seized by Swiss police after CERN security guards spotted him rooting around in bins. He explained that he was looking for fuel for his 'time machine power unit', a device that resembled a kitchen blender.

Police said Mr Cole, who was wearing a bow tie and rather too much tweed for his age [young], would not reveal his country of origin. "Countries do not exist where I am from. The discovery of the Higgs boson led to limitless power, the elimination of poverty and Kit-Kats for everyone. It is a communist chocolate hellhole and I'm here to stop it ever happening."
He was taken to a mental institution whereupon he disappeared from his cell.
Categories: Weird News Wednesday Tags: CERN, Higgs Boson, LHC